Shalom my brothers and sisters,
​
We are happy to announce that we will start meeting in person again as of Shabbat 05-30-2020 and forward. Service starts at 10:30 AM.
​
Till further notice everyone attending will be required to:
1. Wear a mask. You will not be allowed in without a mask. (Please bring your own mask)
​
2.Once you are seated in the sanctuary and are 6 feet from others who are not part of your immediate family you may take your mask off. When you get up to move to any other part of the sanctuary you must put your mask back on. .
3. Use Hand Sanitizer often. (We are asking everyone to please bring their own bottle.
3. One person in the bathroom at the time. (One Parent may go into the bathroom with their child)
4. We will be taking everyone's temperature at the door with a contactless thermometer. You will not be able to enter till your temperature is taken. Anyone with a fever will not be able to enter.
​
5. Food can be brought to enjoy during Oneg after service. It must be a bagged lunch that does not need refrigeration.
​
6. Continue practicing Social Distancing. No physical touching
- Rabbi Mark & Rabbi Eduardo
Welcome to the internet home of Beth El Gibor. We are a Messianic Jewish Congregation, where Jews and Gentiles praise, worship and study. Celebrating our unity in the Living God together in a rich Jewish Heritage in the revelation of the Messiah Yeshua (Jesus).
We believe that Yeshua, the promised Messiah has come...and is coming again as the scriptures promise! We believe in the Truth of all scriptures From Genesis to Revelation as the inerrant Word of the Lord, we Believe that Yeshua (Jesus) is indeed the Word made flesh and God incarnate.
We believe that both Jewish people and Gentiles (the nations) have the same opportunity to be grafted into the tree (Yeshua being the root). All based on Faith in the Messiah, allowing us to join together to enjoy the blessings of the Lord in His Word and through his Ruach ha-Kodesh (Holy Spirit)!
Rabbi Mark Shulman And Rabbi Eduardo Arroyo invite you to join them and the congregation in traditional Hebrew liturgical worship, traditional and contemporary worship and in the hearing of the Word and being edified in the word.
​
Come visit and experience the Love of God and of the congregation in our home! Worship Service Live Streaming
Shabbat morning services are every week beginning at 10:30am and run
approximately 3 hours.
Torah Readings for
Oct 24th 2020
Haftorah/Judges & Prophets
Ezekiel 5-9
​
Brit Chadasha/Apostolic Writings
Luke 3-4
Torah Readings for
Oct 31st 2020
Haftorah/Judges & Prophets
Ezekiel 10-13
​
Brit Chadasha/Apostolic Writings
Luke 5-6
Join us Tuesday @ 7pm EST for our weekly Bible Study & Stump the Rabbis sessions. Please read the portions above and bring questions ideas thoughts and comments.
There will no longer be a Thursday night Stump the Rabbis it has been moved to Tuesday after bible study.

Join Zoom Meeting
Meeting ID: 610 504 1083
One tap mobile
+19292056099,,6105041083# US (New York)
+13126266799,,6105041083# US (Chicago)
Dial by your location
+1 929 205 6099 US (New York)
+1 312 626 6799 US (Chicago)
+1 301 715 8592 US
+1 346 248 7799 US (Houston)
+1 669 900 6833 US (San Jose)
+1 253 215 8782 US
Meeting ID: 610 504 1083
Find your local number:
Click the PDF Icon to download our 2019-2021 reading cycle
Join Us On Our Trip to Israel In 2022!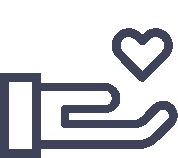 "He who provides both seed for the planter and bread for food will supply and multiply your seed and increase the harvest of your tzedakah." We are also looking to raise money to have a stair lift installed to help those who are elderly or physically challenged. Please check out our GoFundMe page to learn more and to donate.
Click the GoFundMe picture to learn more